Underated exists to serve as motivation to the underdogs of society.
 This is the fairy tell story of the Underdog, how one football teams success can inspire us all. The bookies had Leicester City at 5000/1 odds to win the Premier League; 8 out 10 businesses fail within the first year of business.  You can already see the comparisons here and how Leicester are truly Underated.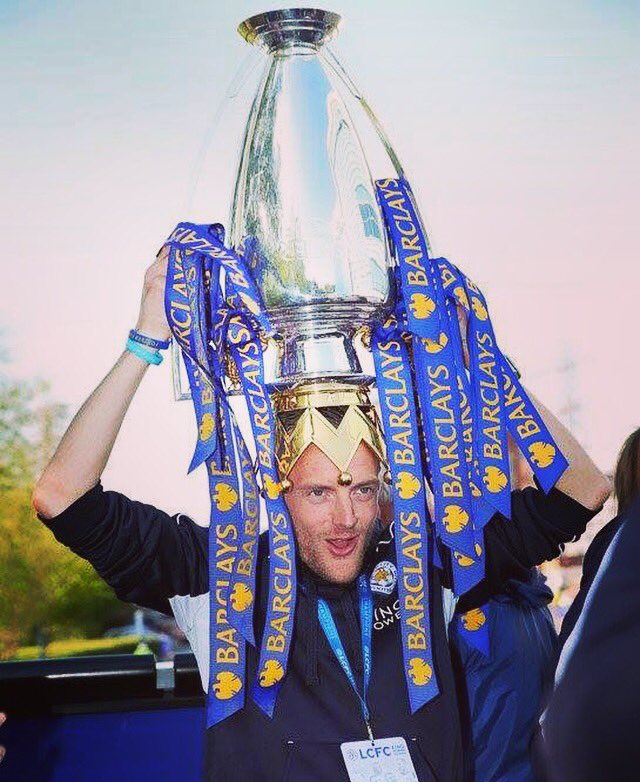 The club spent a decade outside the top echelon of English football and was relegated from the Championship at the end of the 2007-2008 season. It wasn't until 2014 that they regained a spot in the Premier League.
What they have managed to turnaround demonstrates an unfailing commitment to succeed, and the power of hard work and positivity that any Underdog can learn from.
So why does this mean so much for streetwear? For years the Premier League had an almost predictable nature to it. If it wasn't Man City then it was Chelsea, if not Chelsea then it was Man Utd (Arsenal once lol) top of the table. These top teams with their big budgets dominated the League for years. Compare this to how business works in fashion you have Zara, H&M, adidas. These big voices dominate our sector of streetwear. They take inspirations from the streetwear culture and sell identical product to the masses. Imagine if an independent brand could have the same success. Leicester city has provided us with the blueprint story of the ultimate Underated team.
Let's have a look at the recipe for Underated Success:
1: You don't need to throw money at the problem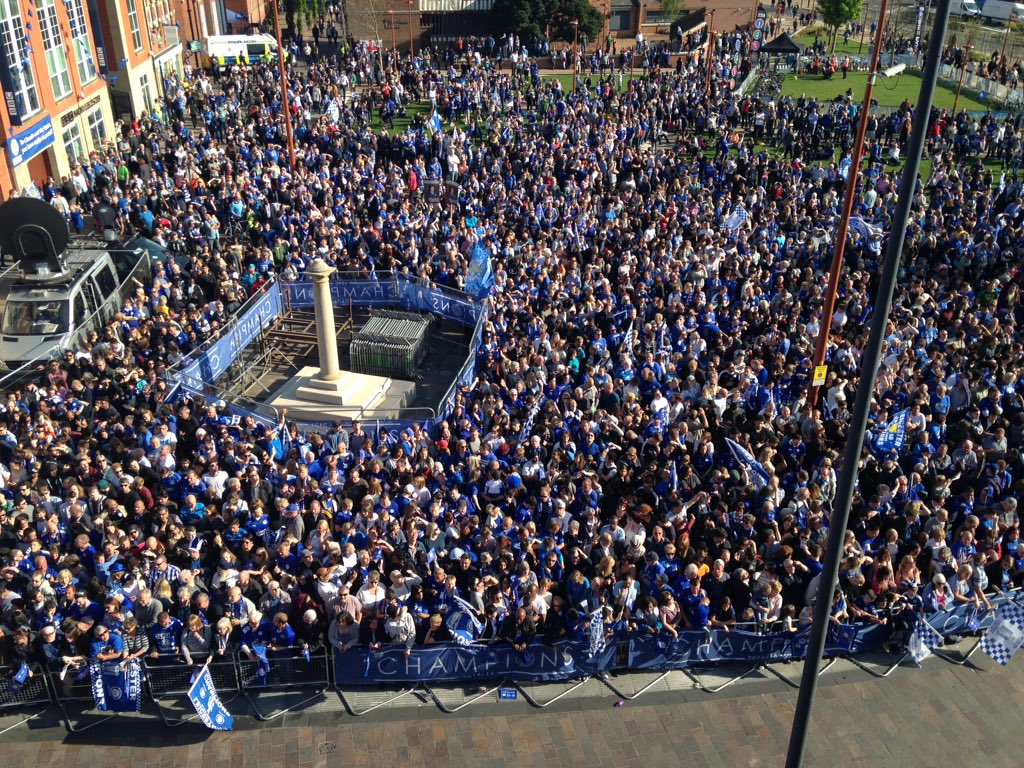 Leicester City's squad only cost about £54m - that's cheap by Premiership standards
As Deloitte's annual
Football Money League
regularly reveals, the game is dominated by big-spending teams.
And that spending usually pays off, with a small group of clubs exercising a virtual stranglehold on football's top trophies.
It is 21 years since any team other than Arsenal, Chelsea, Manchester City or Manchester United won the Premier League.
But Ranieri has flown in the face of financial logic and managed to build excellence on a budget.
The entire Leicester City squad cost about £54m to acquire. By contrast, Manchester City spent that entire sum on just one player, midfielder Kevin De Bruyne.
2: Get the right people around you
Claudio Ranieri brought in Paolo Benetti as coach, but kept the club's existing staff
Ranieri might have been expected to make a clean sweep of the club's existing staff and bring in his own men - especially given his nickname of "the Tinkerman" that he acquired while at the helm of Chelsea.
But instead, he kept them in place, with the addition of fellow Italian Paolo Benetti.
"I whole-heartedly believe superstars are created from within."
3: Create the right culture
Midway through the season, Claudio Ranieri changed the set-up of his team's defence
Ranieri has had the right staff, but his own personality has made a big difference. Sports pundits are forever observing that unlike many football managers, he is actually a very likeable man.
And as management experts have noted, he got the big decisions right, adapting tactics to suit the occasion.
"[Leicester's] start to the season was notable for cavalier football, winning matches despite conceding goals, and they found themselves towards the top of the league," says Kieran Maguire of Liverpool University's management school.
"When Ranieri realised that success for Leicester was a possibility, he made a tactical masterstroke, and converted them from cavaliers to roundheads.
"He changed the set-up of the defence, and a team that didn't have a clean sheet in its first 11 games of the season has had nine of them since the start of January.
"This is an example of management identifying issues before they get out of hand and finding solutions so that they don't impact upon the goals."
4: Desire for more
Complacency is also not an option – on the football field or in the office – as Leicester manager Claudio Ranieri points out, even as his team draws ever closer to the ultimate prize: "We have to fight, we have achieved nothing yet. We've made a good story, but to make something you will remember in 30 or 40 years, we have to win."
5: Create the right incentives
Claudio Ranieri promised his team pizza if they stopped their opponents from scoring
Part of that cavalier-to-roundhead shift in tactics was about trying to stop the team conceding so many goals.
As a means of giving the players a reason to tighten up their defence, Ranieri promised them pizza if they could get through a match without letting the other side score.
After they achieved that aim by beating Crystal Palace 1-0 in October last year, he treated them to an afternoon at local restaurant Peter Pizzeria.
6: Self Belief is infection 
 
Mr Ranieri a mastery of man management, he turned ordinary plays into Champions. This man believed in himself and this belief spread to his players and has even spread to the city! 
Never give up, more than just football Leicester has inspired us all.